José Ferreira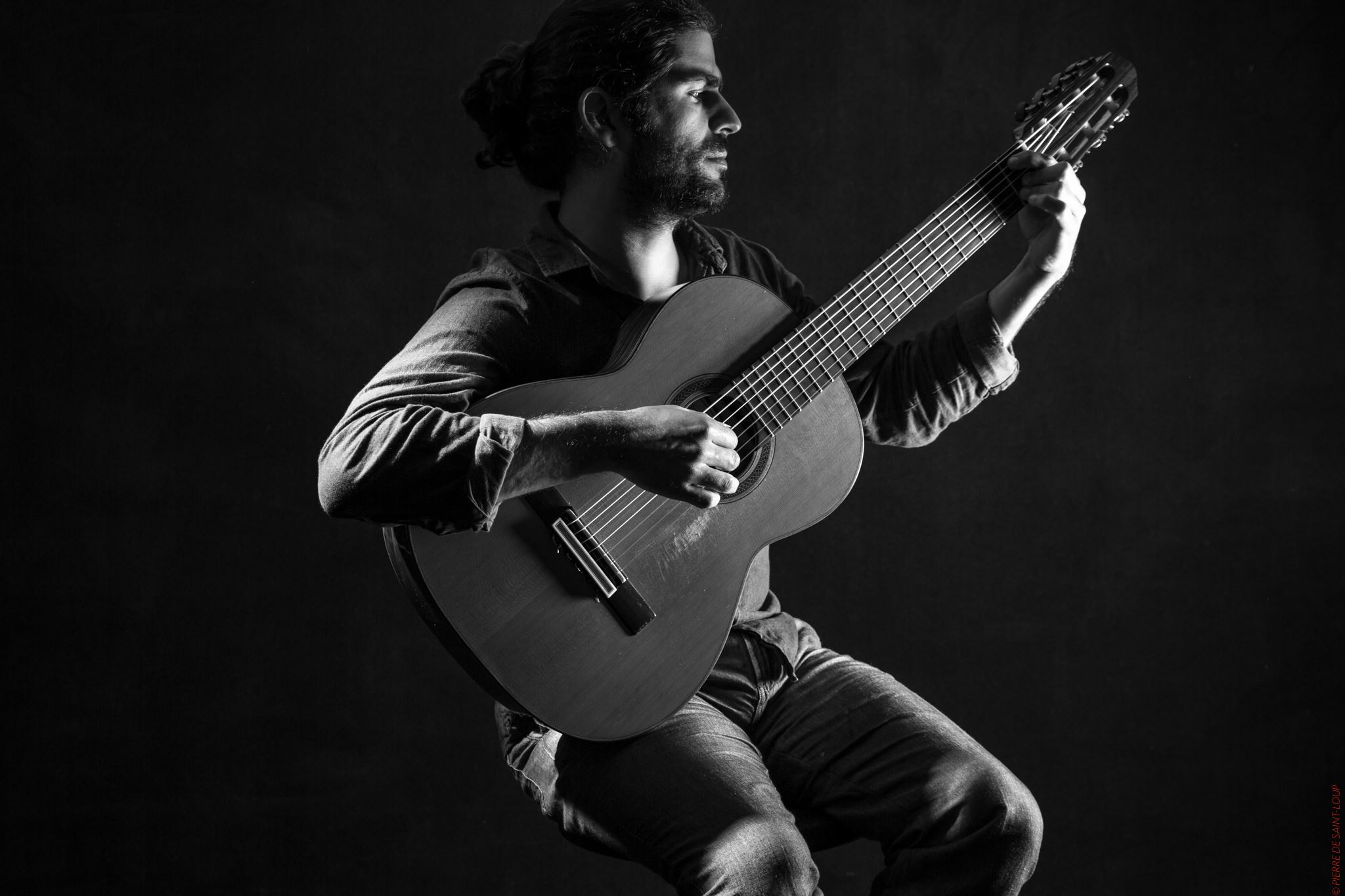 José is a Brazilian guitarist born in 1979, in São Paulo, Brazil. He started learning as a self-taught guitarist in his home town Goiania, where his talent was soon apparent. The desire to develop his style through various musical influences led him to travel extensively throughout the United States, Argentina, The Netherlands, and France. These journeys would broaden his musical horizons and expand his collaborations with numerous musicians. In 1999, José and guitarist Ricardo Mello formed a duo called Douba, and moved to the United States to perform and record. They released two albums: "Soundflower" in 2001, and "Latitude" in 2003. José released his first solo album "Violao e Cordas" ("Guitar and Strings") in 2005. Accompanied by Kailin Young on the violin, Evan Orman on the cello and string orchestra, he recorded works by Villa-Lobos, Radamés Gnattali and Astor Piazzolla.
He moved to Paris in 2006 to study at the "Ecole Normale de Musique" with the renowned guitarist Alberto Ponce. After graduating he joined and formed new Brazilian music ensembles in Paris and performed concerts in France, Russia, Spain, Germany, Belgium, the United States, Brazil and Paraguay.
His engaged discography and performing experience show a versatile musician, going brilliantly and easily from solo, duet, trio and other ensembles to concertos with Orchestra. In 2015 he recorded the album "Lilas" with the group Trio in Uno. Currently he shares his enthusiasm and passion for Brazilian music with Parisian audiences, frequently performing with groups such as Duo In Uno, Trio In Uno, Travessias, and Bécots da Lappa and lecturing workshops at music schools.