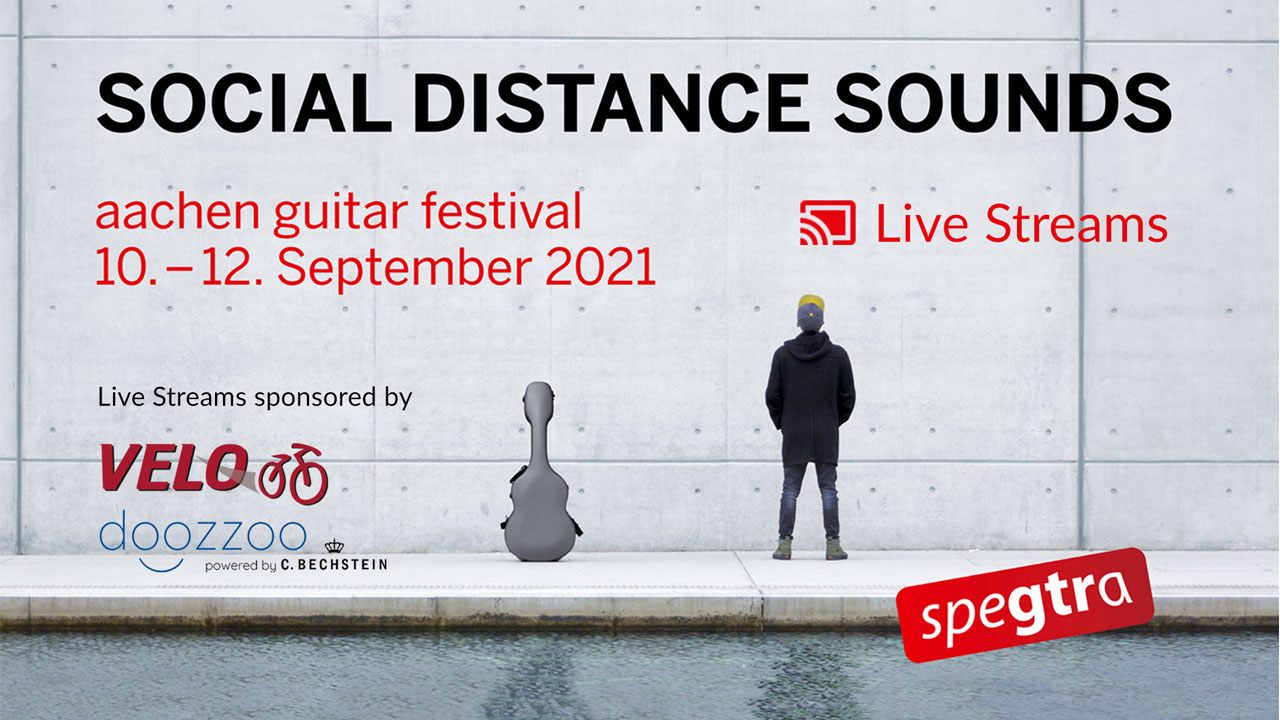 SOCIAL DISTANCE SOUNDS -
LIVE STREAMS
Das Programm SDS - SOCIAL DISTANCE SOUNDS - versucht als Sonderedition des speGTRa-Festivals den aktuellen Erfordernissen des noch labilen Konzertlebens Rechnung zu tragen. Alle Veranstaltungen werden daher auch als LIVE STREAMS publiziert und stehen auch nach den Konzerten noch zur Verfügung.
Ihr findet die jeweils aktuellen Links auf dieser Seite zu Begin des Konzerts und in unserem YouTube Channel.
The program SDS - SOCIAL DISTANCE SOUNDS - as a special edition of the speGTRa festival tries to meet the current requirements of the still unstable concert life. All events are therefore also published as LIVE STREAMS and are still available after the concerts.

You will find the current links at the beginning of each concert HERE and in our YouTube Channel.
---
Bitte unsterstützt unsere Arbeit mit einer Spende!
Concert d´aujourd´hui
Fr, 10. September 2021, 20:30
Routes
Samstag, 11.09.2021, 12 Uhr
Chordophon X
Sa, 11. September 2021, 21:00
Tangos y Milongas
So, 12. September 2021, 11:00
ACHTUNG: Aus technischen Gründen können wir Alla Napolitana nicht als Livestream zur Verfügung stellen. Der Mitschnitt wird aber kurzfristig zur Verfügung gestellt. Danke für Euer Verständnis!!
IMPORTANT: Due to technical reasons we can not stream Alla Napolitana live tonight. The recording will be published short term. Stay tuned and we hope for your understanding!!
Alla Napolitana
So, 12. September 2021, 20:30